CUSTOMS BROKER AUSTRALIA
Customs clearance and Freight Forwarding Agents Australia Wide
GET A QUOTE
CALL US
Extended Hours
Monday – Friday 8.30-5.00pm
We save you $$$
We find the savings other brokers miss
What DOES PLATINUM® FREIGHT DO?
Platinum® provides both customs clearance services  and freight forwarding services. We customs clear cargo through the Australian Border Force (ABF) and the Department of Agriculture, Fisheries and Forestry (DAFF). Our business is your business and we treat all cargo with due care and diligence, making sure that it arrives at its location as intended.
Call us on 1300 882 877 today for an obligation-free quote. We will discuss your requirements and find out how Platinum® can further assist you.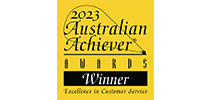 STEP ONE
Before you pay a deposit for your goods, contact Platinum® on 1300 882 877 to request an itemised quote.
STEP TWO
Sign on with Platinum® to customs clear your goods before they arrive into Australia.
STEP THREE
Your goods pass through both the ABF and the DAFF and either Platinum® delivers your goods to you or other arrangements are made.
Have you OVERPAID YOUR AUSTRALIAN PORT CHARGES?
PLATINUM CUSTOMS® CLEARANCE
Our customs agents in handle all aspects of clearing your sea freight, air freight, and parcel post shipments through the Australian Border Force (ABF), satisfying government requirements and regulations.
PLATINUM Logistics®
When you are considering to import commercial goods to Australia; you can rely on Platinum® Freight to logistically clear your goods through the Australian Border Force (ABF) and Department of Agriculture, Fisheries and Forestry (DAFF) on your behalf.
PLATINUM® FREIGHT FORWARDING
We work with your suppliers overseas to ensure that your goods travel smoothly from the port of departure and we also manage their intended arrival into Australia.
Learn More
PLATINUM®: WHEN YOU NEED THE VERY BEST AUSTRALIAN CUSTOMS BROKER
We take the time to investigate possible savings on freight forwarding and port charges, giving each client the most cost effective solution each time. As compliant customs brokers, we ensure the highest level of compliance within the regulations, assuring our customers of an efficient service with minimal delays and with all paperwork and documentation completed correctly within the regulations. 
We customs clear most parcels, cargo, and personal effects that enter and exit Australia. This may include air freight, sea freight, parcel post shipments and even passengers who carry stock in their possession when they travel.
As customs agents, we endeavour to forge enduring relationships with our clients, learning the intricacies of each individual business, enabling our standards of service to far exceed other clearance agents. Our approach gives us unique insights into each client's requirements, helping us to anticipate any potential issues before they affect their business. Platinum® is dedicated to the best quality of service and standards of customer care. Our unparalleled attention to detail makes us the ideal clearance agents for all requirements, regardless of size. Ensure that you dealing with a superior customs agent in Australia by contacting our expert team.
Benefits of using Platinum Freight® for your customs clearance
QUICK PROCESSING
Platinum® can have all cargo processed within 2 hours paperwork being received
EFFICIENT SERVICE
Platinum® aims to pre-clear all cargo before it arrives into Australia 
PERSONALISED SERVICE
We are able to offer one-on-one customer service to our clients. We treat your cargo as if it is our own, mindful that the success of our business ultimately depends on the success of yours.
WELL CONNECTED
We are actively involved in industry events in order to stay abreast of Local and International policies in regards to freight forwarding, border control, customs clearance and logistics concerns such as dangerous goods and container weight declarations.
A TRUSTED TEAM OF EXPERTS
Platinum® Freight Management has in the past been requested by other customs brokerages to audit their export clearance procedures in relation to accuracy and customs compliance.
OVER 23 YEARS EXPERIENCE
We have been dealing with the Australian Border Force and the Department of Agriculture, Fisheries and Forestry in relation to aspects of international trade since 2000 so we are experts in the field.
A COMMITMENT TO QUALITY
We have an absolute commitment to an integrated Quality, OHS and Environmental management system which is adhered to through all aspects of the business. We work to the motto of "there is simply no higher level of service®" by continually aiming to improve the procedures within the ever changing international trade arena.
TALK TO AN AUSTRALIAN CUSTOMS CLEARANCE EXPERT TODAY
INDUSTRIES WE SPECIALISE IN
As customs brokers, our team of experts assist businesses in importing goods, ensuring compliance with relevant trade laws, regulations, and tariffs.
Our team comprises highly experienced customs brokers who are knowledgeable about importers' obligations under Australian customs regulations.
We understand the complexity of customs regulation and have the expertise to help importers avoid delays and penalties. We provide cost-effective services to businesses that range from small and medium-sized enterprises to multinational corporations.
At Platinum® Freight Management, we have specialised in various industries and are familiar with the trade laws and regulations affecting each industry. Whether it's the importation of food items, machinery, textile, or electronic gadgets, our team of customs brokers is equipped with industry-specific knowledge to help your organisation comply with all relevant trade regulations.
With our industry-specific approach, we provide tailored customs broker services that enable businesses to operate efficiently. Our team is committed to providing high customer service to our clients. We understand the complexities and challenges associated with importing goods into Australia.
We take a proactive approach to ensure that your business is always compliant, up to date with regulatory changes and informed of industry-specific compliance requirements. We also provide an open communication channel to inform clients of progress and developments on their importation matters.
Navigating the complexities of customs regulations can be daunting for importers and exporters. At Platinum® Freight Management, we provide customised customs broker services to meet your business's specific needs.
We prioritise customer satisfaction and provide exceptional customer service to our clients. Contact us today, and let us take the hassle of customs compliance off your hands!
Have you been overcharged for Australian port charges for your sea freight LCL cargo?Whenever you import goods as sea freight Less than a Container Load [LCL], your overseas supplier gives your cargo to a freight forwarder in their country, this freight forwarder then...
Frequently Asked Questions
Why should I use a Customs Broker?
Using a Customs Broker can help reduce delays at ports, streamline the import process, lower customs duties and taxes costs, and ensure compliance with local regulations for importing goods.
Who pays for the services of a Customs Broker?
In most cases, the importer or their agent usually pays for the service fees for a customs broker.
What services do Customs Brokers provide?
Services provided by customs brokers include paperwork preparation and filing, freight forwarding, order tracking, duty payments and consultations on the proper classification of goods.
How long does it take to get clearance through customs when using a Customs Broker?
The time it takes to receive clearance through customs will vary depending on the type of imported goods and any requirements needed to comply with local regulations. Generally, it takes 1-3 days after arrival at the port when using a customs broker.
What sorts of documents do I need when using a Customs Broker?
Documents typically required when using a customs broker include commercial invoices, packing lists, bill of lading/airway bill documents, certificates of origin, applicable licenses/permits if applicable, and other documents depending on the type of product being imported (e.g., food products).
Are there any additional fees for using the services of a Customs Broker?
Yes – in addition to fees charged by the broker themselves, you will also be liable for any taxes/duties imposed by your country's government upon importing goods from overseas and any minor fees associated with processing paperwork (i.e. filing charges).